Welcome to Burton Street Foundation
After discussions with Sheffield City Council and other Sheffield care providers in regards to the Coronavirus pandemic and the new national lockdown, we regret to inform you that Burton Street Foundation has taken the decision to suspend building based services until further notice.
Our site is Covid secure and we have taken all possible measures to stay open for those who need us. That being said, the uncertainty over the new strain in the UK and the rise in cases has required us to take this decision in the best interests of all staff, clients, volunteers and visitors who use our site.
We will still be doing lots of sessions on Zoom and also creating content for our YouTube channel to keep you entertained. The Client Connect service will also continue so expect a call from us regularly to see how you are doing. The activity packs that were popular in the first lockdown will also be made up and delivered to you in the near future.
Until then, please take care and keep safe, we hope to see you soon. 

We support up to 250 clients a week, across a variety of departments to aid in learning and development.
We are a multi-purpose site, many businesses call us home, we offer on site workplace training, and host countless conferences and events each year.
There is always something going on at Burton Street, see what's on, plan an event or book your place on one our favourite functions.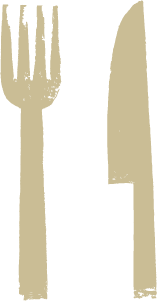 We have an onsite cafe, which is now our Takeaway Shop; open 9.30am-3.30pm Monday-Friday. Serving a full hot lunch menu, cooked by our fabulous chefs Deborah and Steve, and staffed by volunteers, why not pop in to takeaway a snack, coffee or a speciality main menu that changes every day!