Welcome to Burton Street Foundation
From the 1st March 2021 Burton Street Foundation will proceed in a phased reopening. 
Managers are in the process of contacting all clients to discuss agreeable dates to return, but it is likely that some will be offered a date, prior to others as we need to do this in a planned way in order to keep everyone as safe as possible. 
Burton Street took the decision to suspend services for most clients in early January as there was significant concern about the spread of coronavirus in the community over the winter months, growing concern of new variants of Covid-19 and case rates in Sheffield, as well as nationally were very high. Since then, a few significant things have changed: 
Case rates in Sheffield have reduced, largely due to the most recent lockdown measures from January 2021.

 

All staff have been offered the vaccination, and we are pleased to report very high take up figures.

 

Many clients have already received their first vaccination. As of Friday the number of clients that had received their first vaccination was 94. Client Connect are getting more confirmations all the time of additional clients having had the vaccination, so this figure is expected to rise daily over the next couple of weeks.

 

It has now been confirmed that the staff of all Sheffield day service providers will have access to weekly PCR Covid-19 testing. This will assist us in identifying cases of the virus, whether or not people are displaying symptoms.
These things, combined with all other measures introduced last summer to ensure we are 'Covid secure' have given us the confidence that we will be able to deliver services again for our clients in a safe manner. The now familiar measures will still be in place, such as temperature testing of staff and clients on arrival, focus on regular hand washing and hand sanitising and well as an increase in cleaning across all areas, social distancing of 2m wherever possible, all staff wearing surgical grade face masks at all times and appropriate PPE where necessary, consistent groupings of clients and staff, and most staff being restricted to a single building. 
All staff and regular volunteers will be asked to do the weekly tests, these will act as an additional infection control measure to keep everyone as safe as possible, vulnerable clients as well as staff.
We want to thank everyone involved in our community for being so supportive and understanding, we can't wait to have people back but until then, keep safe and well. 

We support up to 250 clients a week, across a variety of departments to aid in learning and development.
We are a multi-purpose site, many businesses call us home, we offer on site workplace training, and host countless conferences and events each year.
There is always something going on at Burton Street, see what's on, plan an event or book your place on one our favourite functions.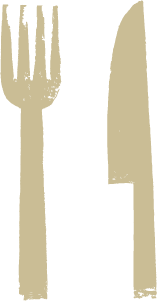 We have an onsite cafe, which is now our Takeaway Shop; open 9.30am-3.30pm Monday-Friday. Serving a full hot lunch menu, cooked by our fabulous chefs Deborah and Steve, and staffed by volunteers, why not pop in to takeaway a snack, coffee or a speciality main menu that changes every day!