We love to play host, that is why we have so many of our own events throughout the year! Check out our regular events and capabilities below! 
We run morning and afternoon art sessions at Burton Street as part of our disabilities service with plenty of resources and space for clients to explore expression and processes in a safe environment with peers. 
As part of this session we run a yearly exhibition Orange Cheesecake 2, this year was planned to run April-May at 35 Chapel Walk. Unfortunately due to the COVID-19 pandemic this has had to be postponed, however session leader, Dan has created an online gallery for all the works planned to be on show and many more.
You can check out the work, support the artists and find out more on a website dedicated to the session! Find out more…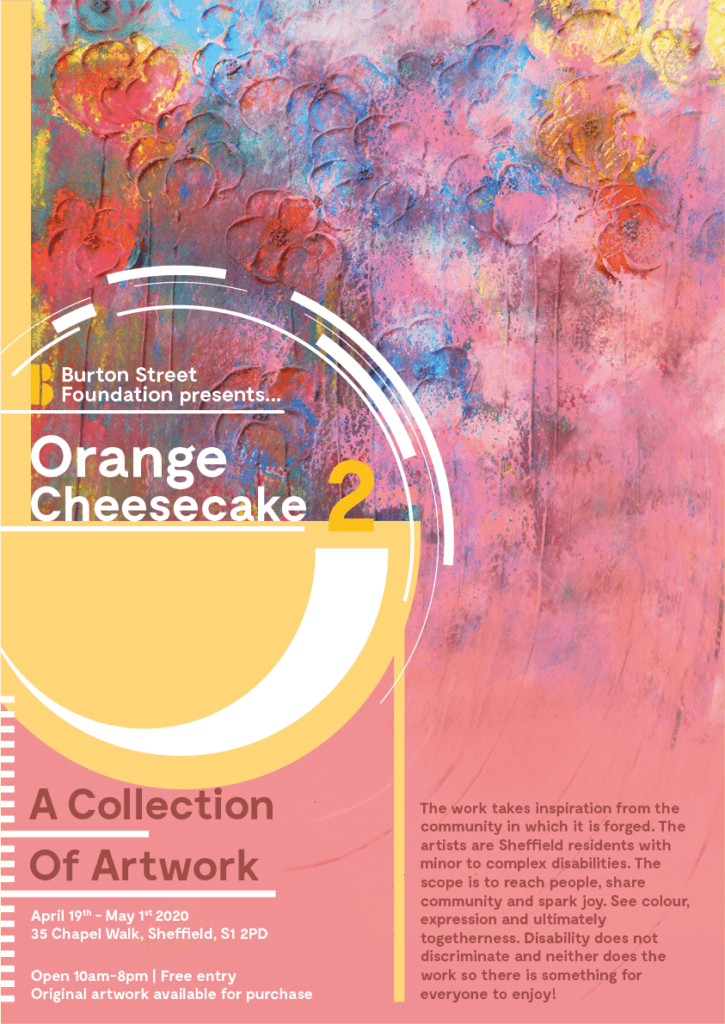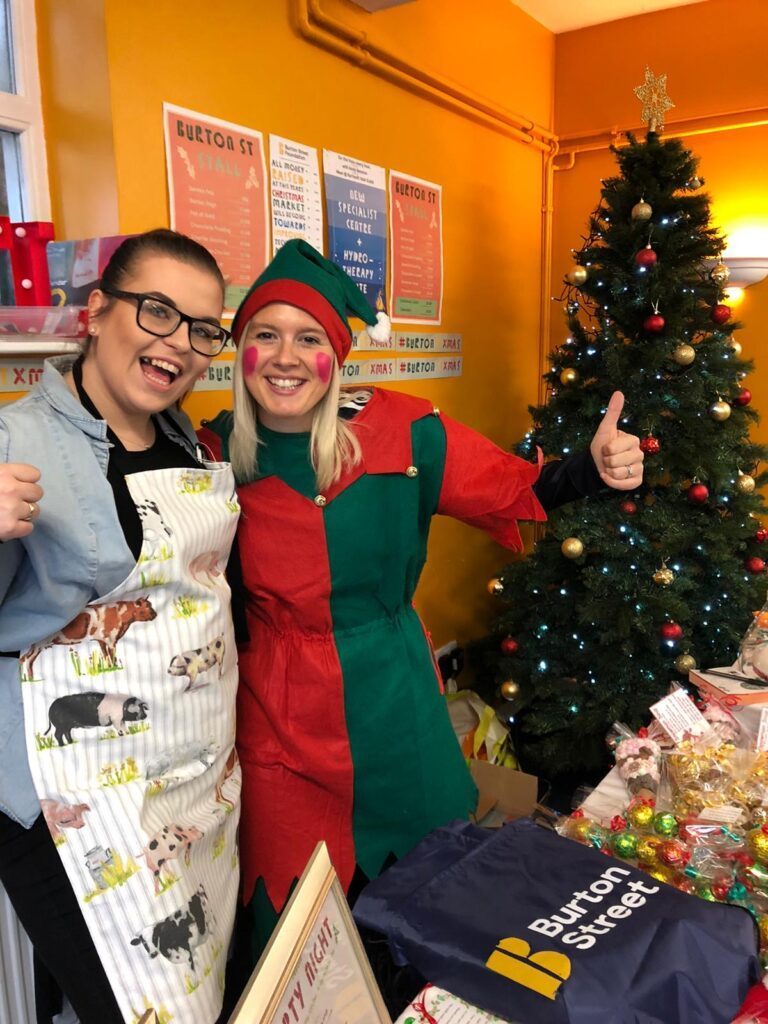 Each year we host a Christmas Market for the local community, with traders from all over the region, music food and dancing the whole site is transformed in a winter wonderland, folk can purchase festive goods, treat themselves to a giant turkey sandwich with all the trimmings, drink mulled wine and generally come together as we build up to the big day!
Last year was our 10th anniversary, with more traders and entertainment than ever before we all had a blast! We had carols from kids at Sacred Heart School, guitar goodness from the Paint Shop Boys and even a brass band to get everyone in the spirit.
We often have many takers for the stalls, but information will be posted here about this years event, if there is space we'd love to see you there as a trader, but if not pop down and check out our very own Burton Street Christmas Market for yourself! Oh and all money raised goes back in to the organisation to provide more services and support for the vulnerable adults we care for on a daily basis!
Burton's got talent runs every year in the summer, we have a big celebration of talent in any form, in past years we've had singer, magicians, poets, comedians and dancers, we're always surprised about the hidden talents our staff and clients have but this isn't solely for people in the organisations! Being a community based business we ask anyone to come down and participate, so tie up those tap shoes and clickity clack your way down to us!
We bring in outside judges (no favouritism here), have a bit of a party and the top 3 places win some great prizes, look out for more information on our Facebook and come by for a knees up!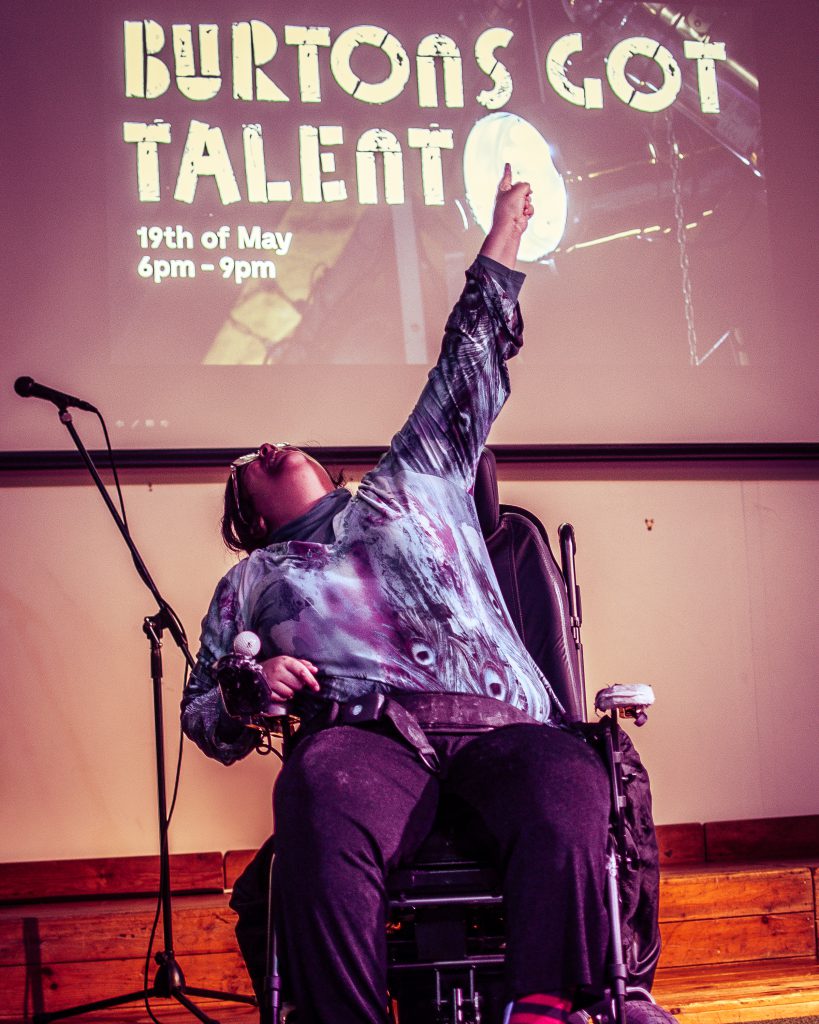 Our fully accessible cafe offers a spacious and light atmosphere to enjoy hearty home cooked dishes, where you can chat with friends, or even start your own community group.
We're open from Monday to Friday 9am till 4pm, with breakfast and lunch available, as well as having lots of tasty pastries, snacks, hot and cold drinks, cakes and ice cream if you fancy just popping in.
In addition, all our food is cooked from fresh right here onsite by Steve, Deborah and our team of volunteers.
We always have space for another face in our cafe, so come down and join us!