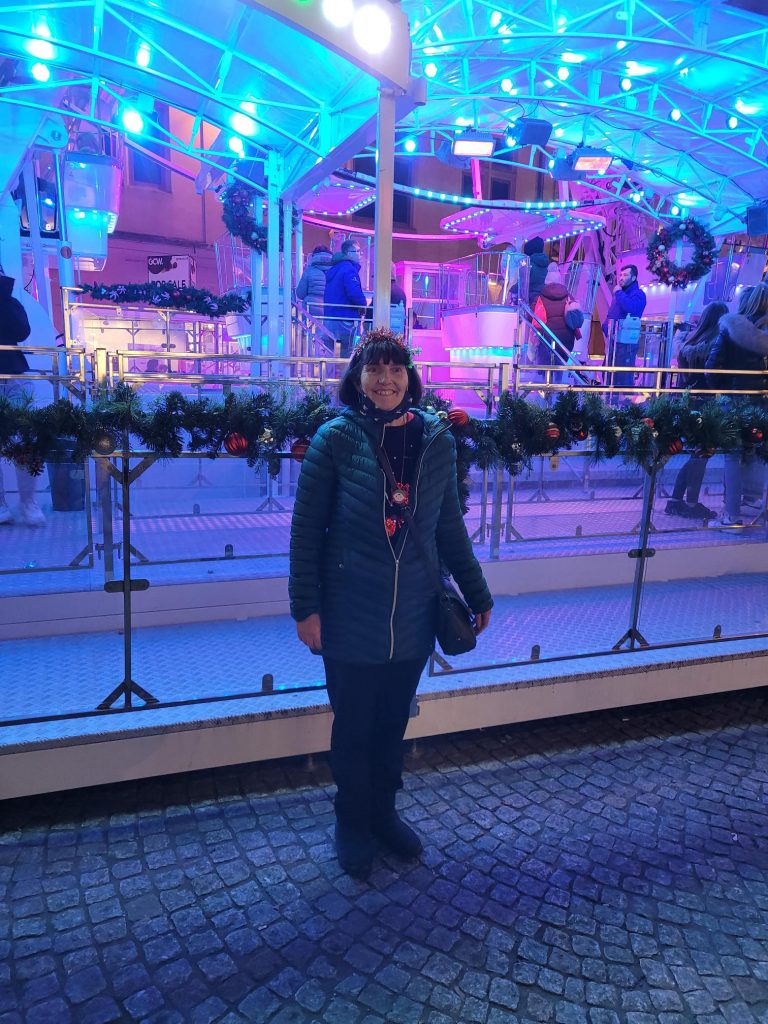 Over the Christmas break, Tracey, one of our volunteers pledged to face one of her greatest fears – heights – and ride the giant Ferris Wheel in the city centre of Sheffield. 
She has been all around the Burton Street site asking for pledges and donations, there are many people willing her on, with the total raised looking to be around an amazing £600! 
Tracey is raising money for the catering department at Burton Street to try and get some new equipment and for extra tools and plants at our allotment to hopefully yield a bumper crop this coming summer!
The first donations sheets we filled up so quickly that we had to print off four more! 
On the 22nd December last year, herself, Jenean and Clare went to Fargate to fulfil her pledge. Tracey was really nervous to ride on it but once the tickets were bought, there was no going back!
They set off round, and whilst hand holding was needed, Tracey was doing well. Once they got the top, Tracey had relaxed in to it! On the way back down she Tracey was beaming, shouting 'I've done it, I've done it'. Little did she know there was another 3 cycles round to go! 
'The last one was the worst' she said, as the Ferris Wheel stopped at his highest point to let people off, and slowly bring Tracey and the gang back to solid ground. 
All in all the Wheel Appeal was a great fundraising effort and I know the catering department will be able to get some great new gear and maybe even use some of this years crops from the allotment! 
Well done Tracey!