On the 9th December last year, our new session; Word On The Street took its first outing to kick start a new inclusive blogging initiative…
The maiden excursion took us to Sheffield City Centre at Christmas season. In the wake of an article stating Sheffield was the worst place to do a Christmas shop, myself and Connor took Stacey, Arshad and Kelly to find out if the German Christmas market could energise shoppers and create a fun, festive environment as we approached the yuletide season.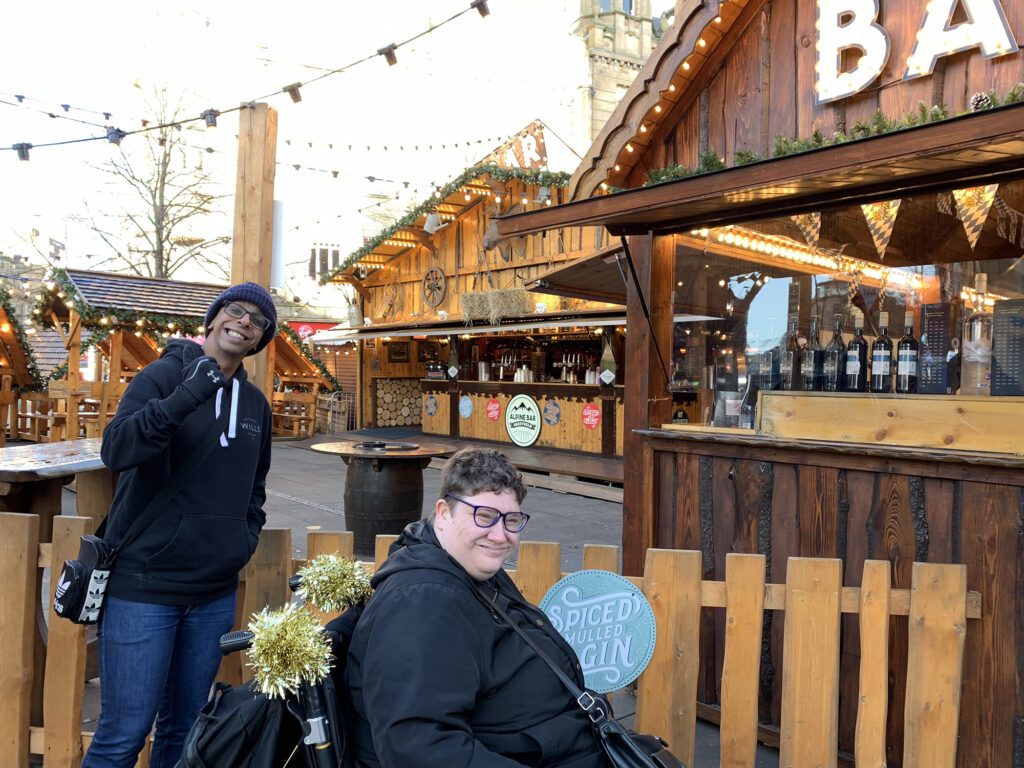 There were crowd control barriers at the start of the market, this meant the guys felt more secure around the area, they were also wide enough for Stacey's wheelchair to fit through comfortably.
On sale was everything from doughnuts, chocolate kisses, luxury waffles and crepes to traditional bratwurst, ramen noodles and Yorkshire pudding burritos. The guys we're salivating at every turn!
The bar countertop was a little too high and some of the food trucks weren't very accessible, but overall the stallholders and food vendors were more than happy to accommodate our needs. Everyone we spoke to was really approachable and chatty, happy to help us browse.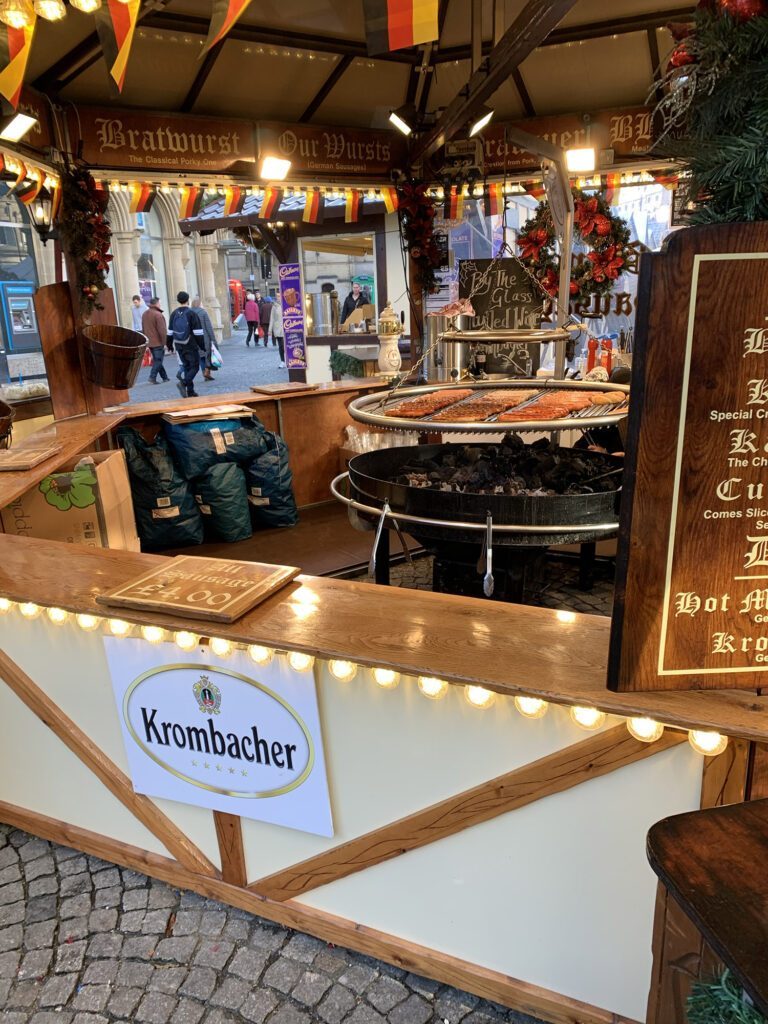 The only real issue that Arshad raised was the layout of the stalls, on the way up Fargate the path was clear but the stalls all seemed to be justified left, which meant there was a real traffic jam of people on the way down. This made it feel claustrophobic, it wasn't conducive to happy shopping.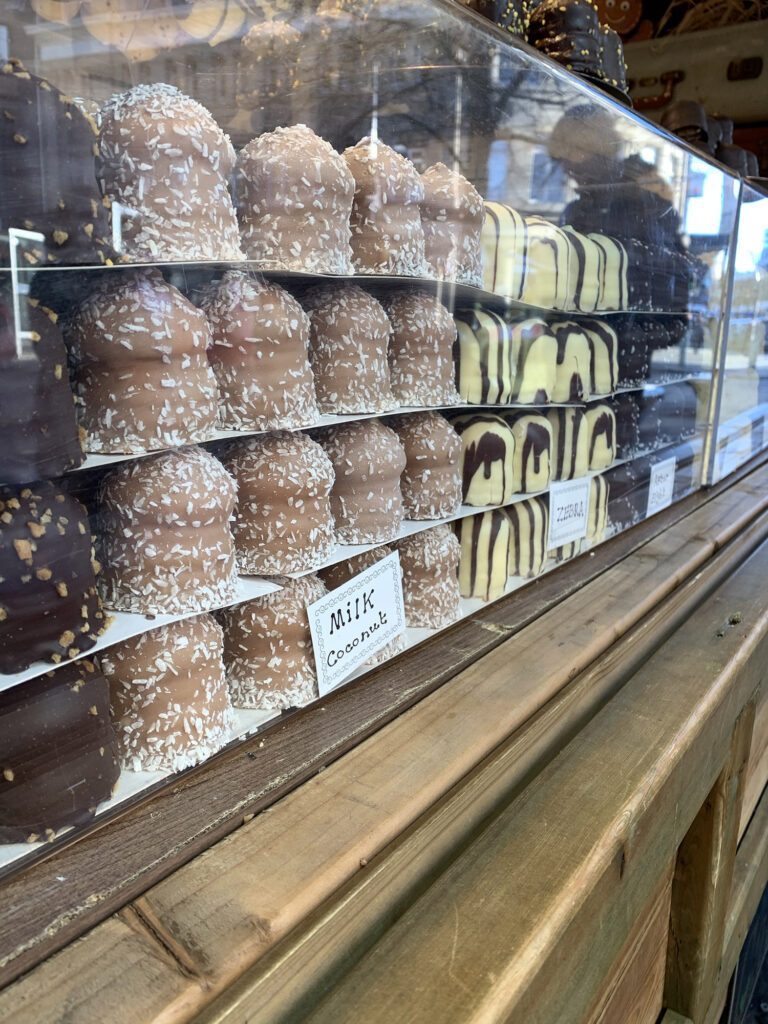 Arshad loved the stall Twisted Squid T's – grungy art prints and graphic tees. Stacey and Kelly really liked the stall selling prints and frames, specifically the ones containing Sheffield Wednesday players. My favourite was the Sheffield Candle Company, the smells managed to radiate out just as much as the nearby Bratwurst fry operation!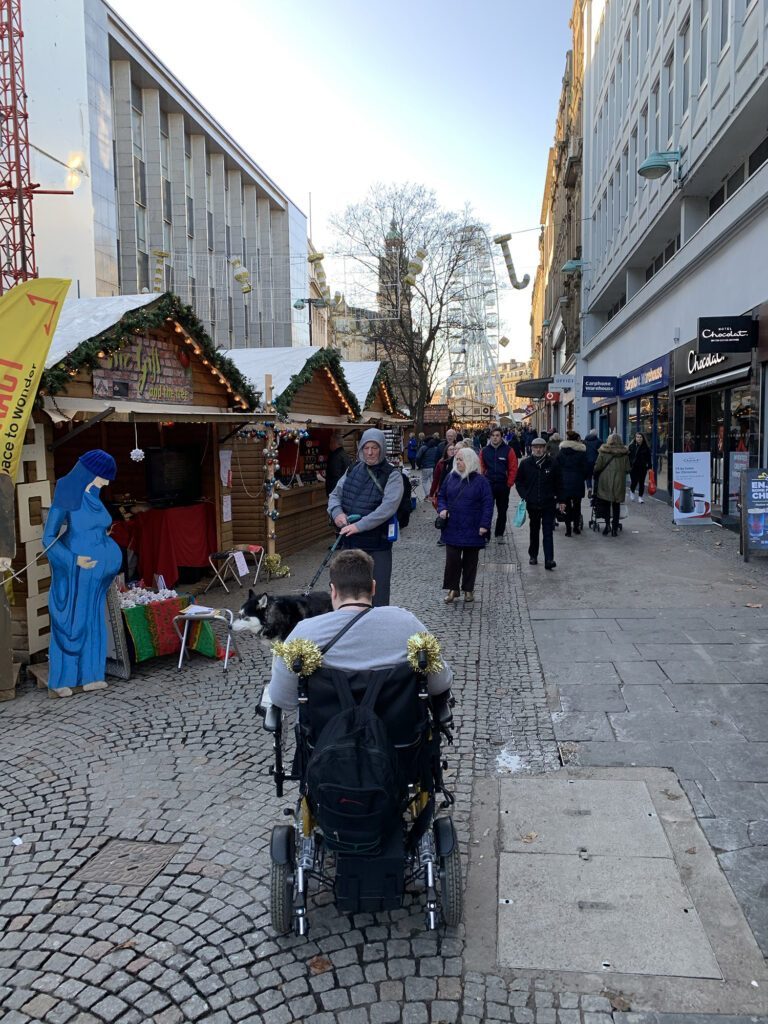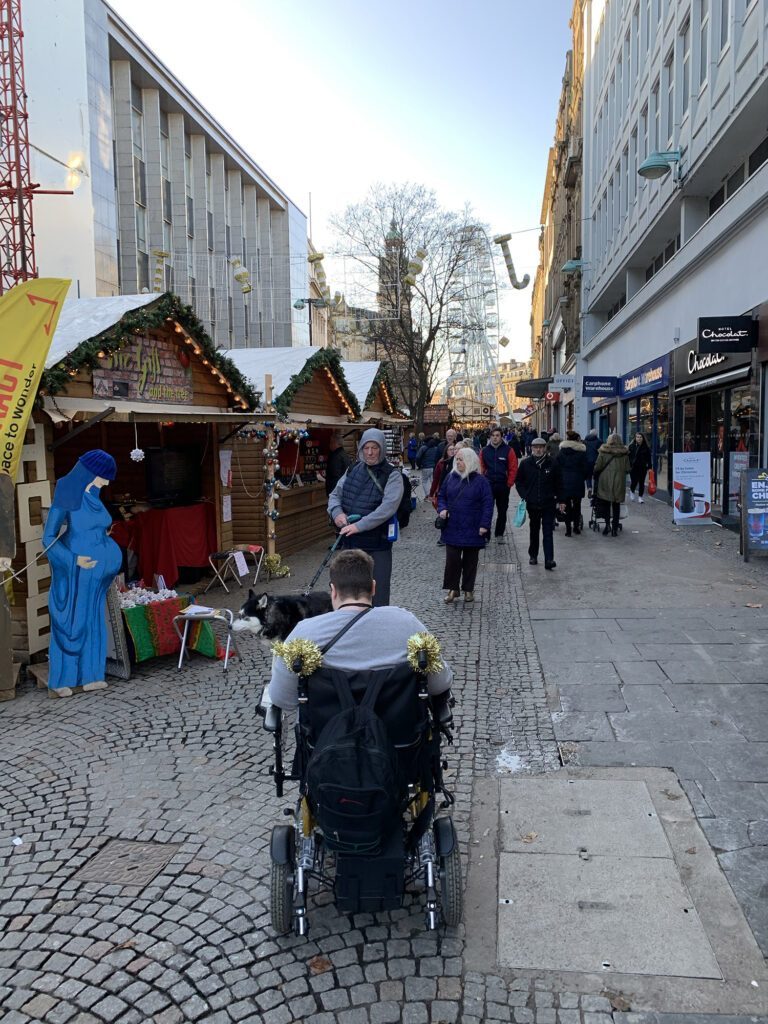 Overall the market was smaller than many of the other ones across the UK but it was fairly easy to get around, the variety of goods on sale was decent and masses of food options. If you were coming for a browse, you can end it with a hot mulled wine from the alpine bar. We don't think its winning any awards but ticks most of the boxes when looking from an accessibility viewpoint.
Mixed bag, some presents, some coal, 3/5.