SWFC have a great history of working in the community, we took our WOTS gang down to check out there training facilities…
Monday 20th January was a cold and crisp morning, but it didn't stop the Word on The Street gang from taking a fun filled trip to the Sheffield Wednesday training ground in Hillsborough.
Sam, Justin and I took Arshad, Kelly, Nicole, Michael and Stacey to take in the sights, after Sheffield Wednesday's crushing 5-0 defeat to Blackburn on Sunday.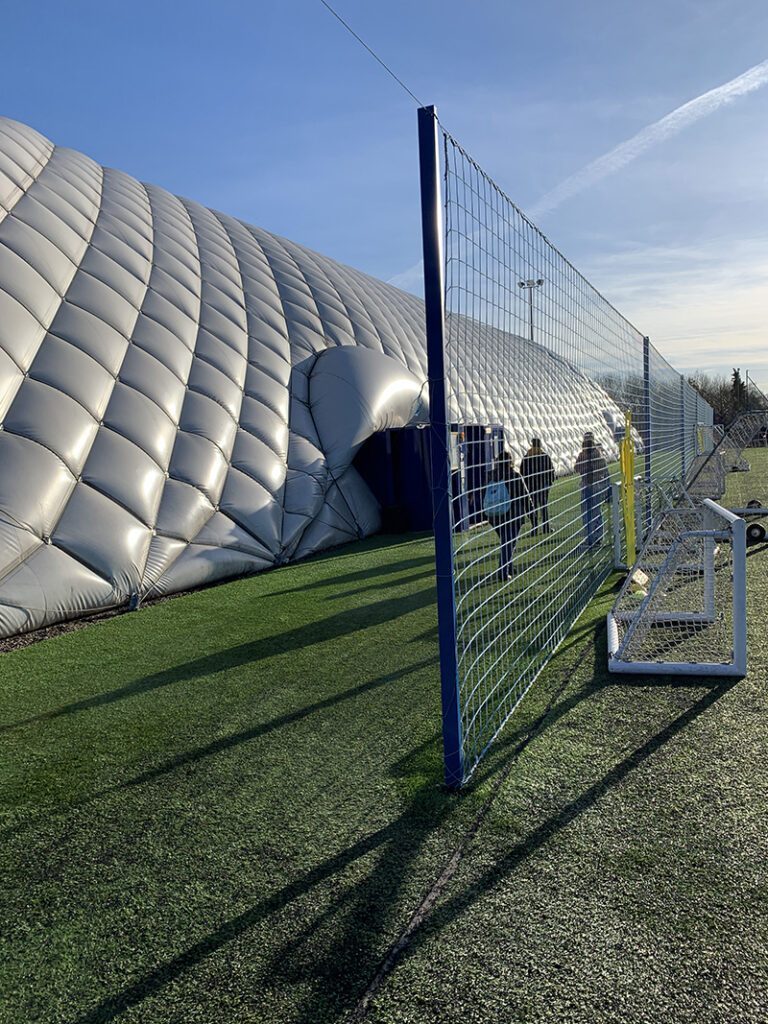 The group made our way to the local tram stop just 5 minutes away, then took the short journey to the ground. There was plenty of space for Stacey's wheelchair on the tram, and she was able to get on and off with a little help from Justin.
When the group arrived at the tram stop, there was a bit of initial confusion as it took a while for everyone to get their bearings. However, Arshad was more than happy to successfully guide the group along to the entrance of the ground!
Upon arrival, we met Kelly the manager who answered our questions about who had the flashiest car (Barry Bannan with his Bentley, of course) and how often the teams train.
We watched the under 18s play on the indoor pitch, which was in a huge inflatable dome that stayed up thanks to a clever air conditioning system, and we even had our picture taken with the team. It was a bit tricky to get into because of the revolving doors, and Stacey had to go in in a separate door which couldn't be opened at the same time as the other one otherwise the dome would deflate!

We also met Brad whose been the Disability Officer for 4 years at the ground, and told us all about the amazing disabilities services that they provide at the ground. Arshad even decided that he was going to lace up his boots and go along to the next Thursday evening training session.
Then we popped in to the biggest outdoor pitch, and even met top player Fernando Forestieri who shook everyone's hands and stopped to have a photo and a chat with us!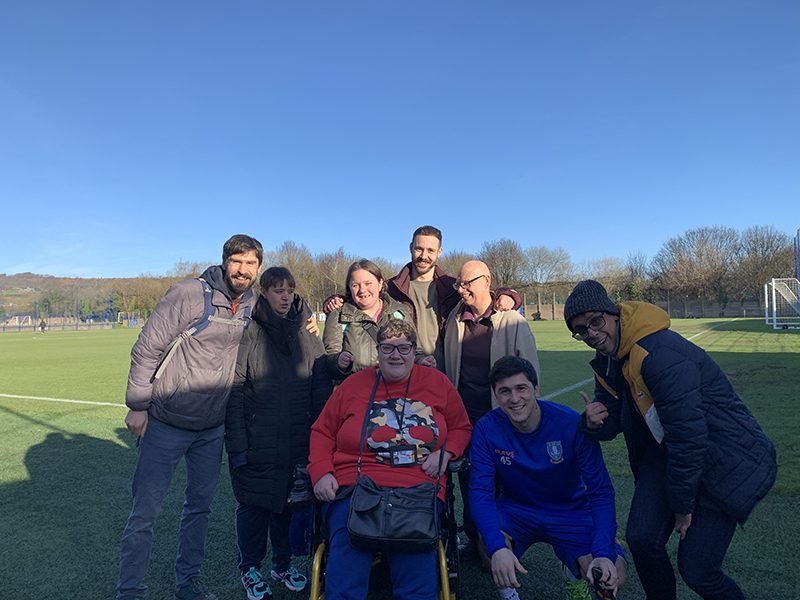 Kelly was especially excited, as she is well known around Burton Street for being the biggest Sheffield Wednesday fan in the world! She'd even bought her Sheffield Wednesday backpack with her to show off her top fan status.
Finally, it was time to tell everyone about their new famous friend Fernando, so the group got back on the tram and headed back to Burton Street.
Overall, the group loved the trip, and were over the moon to have seen some famous footballing faces.